Hi, I'm Ryoko!
I'm currently pursuing my Ph.D. in Hydrology at the Joint Program at San Diego State University & University of California, Santa Barbara, and I'm also a Quad Fellow by Schmidt Futures.

Soil moisture data is my passion, whether it's measured from in-situ sensors or remotely sensed from satellite platforms. My primary interest lies in exploring the application of soil moisture data, such as understanding the hydrological processes at multiple spatio-temporal scales. I am also intrigued by the challenges of modeling these processes, and figuring out how to leverage research outcomes for flood and drought management under climate and land-use changes.
Outside of my office, I love hiking in the SoCal mountains and exploring the beautiful arid landscapes in the region. I am also a big fan of brewing third-wave coffees. Finally, I enjoy reading books on a wide variety of topics and learning as much as I can about the world around me.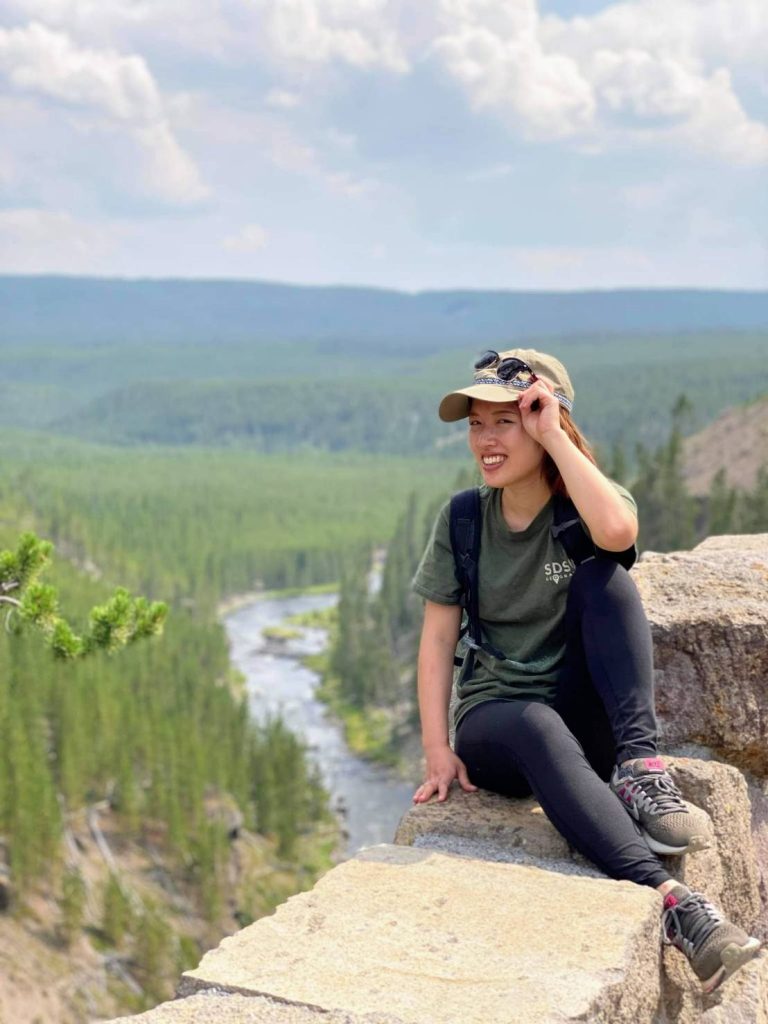 Education
B.Eng. Civil Engineering
---
Kyoto University
2015 – 2019
Advisor: Dr. Takahiro Sayama at Disaster Prevention Research Institute
MSc. Watershed Science
---
San Diego State University
2019 – 2021
Advisor: Dr. Hilary McMillan
Committee: Dr. Hilary McMillan, Dr. Trent Biggs, Dr. Alicia Kinoshita
Work
Teaching Assistant
---
Kyoto University
2019
Laboratory Assistant
---
Summer 2020 & 2021
Summer Fellow
---
Summer 2023
Graduate Assistant
---
San Diego State University
2019 – Present